Raider Cop Podcast
2018-01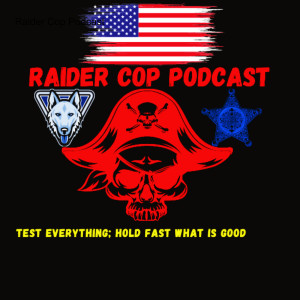 Wednesday Jan 24, 2018
Episode # 19, "Everybody was Kung Fu Fighting" explores defensive tactics (DT) in law enforcement. Why are law enforcement agencies not really moving towards a martial arts program for officers/deputies ? LPolice Radio picks up its second hot-topic: all agency should have a professional martial artist on staff to teach officers DT beyond the basic DT curriculum. Alpha Mike talks about his personal journey in Karate with the Japan Karate Association (JKA) & Japan Karate-do International (JKI) for over a decade. Becareful what you might see on YouTube regarding DT and police training. Questions that should be asked, how old is your DT course?, When was it last updated?  Will your DT course hold up to Judo, Jiu-Jitsu, Karate? This series looks at four Japanese martial arts Judo/Jiu-Jitsu, Karate, and how that will improve officers safety beyond the secondary weapon and firearm. Back us up on this journey into training in ? for officers. Hot-topic # 2. Catch it all on www.lpoliceradio.com or www.lpoliceradio.podbean.com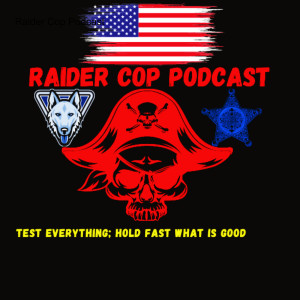 Wednesday Jan 10, 2018
LPolice Radio episode # 17, explorers the inner-voice working, again and again, your silent partner working with you or against you? I'm Doing my thing, I look the part, I am the part! I'm not hurting anyone. The officer's life is consumed by other issues, not necessarily home and work. But the Officer has a plan on how and when to stop. But wait, the officer is not ready! but that inner-voice is getting louder! LPolice Radio talks about the documentary "Let it Fall" Los Angeles 1982-1992, and it examines an outdated agency enforcing the law. LAPD because of its leadership at the time was out of touch. Chief David Brown Retired Dallas Police department, talking about everything a Cop has to do, on an everyday. Chief Brown had a lived experience that helped him prior and during the horrifying events that killed 5 Dallas police officers. All this coming from applications in policing with little more than a high school diploma. Officers in a uncover role can easily lose themselves in that role, if not grounded. Officers that worked the community had a great rapport with the community in my career. LAPD was a time capsule lock into (1949) and the year was 1992. LAPD was not engaged with the community during the riots and caused a lot of harm. Think out of the box is a part of leadership. LPolice Radio looks at a recent police shooting by the Broward Sheriff's Office (BSO) Although justified, there are some training issues. All use of force should be reviewed by a use of force committee along with training personnel.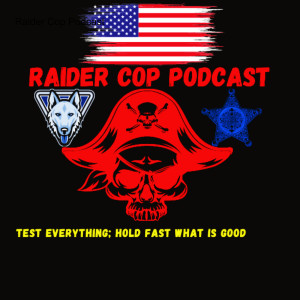 Wednesday Jan 03, 2018
LPolice Radio new series, "To be, or not to be". You see it's time to start the resolution bs. This year I'm going to? blah, blah, blah. This episode series looks at the inner-voice inside all of us challenging us at every turn. As a professional law enforcement official sometimes this inner-voice is way too loud, or way to low. As our journey commences, we have to make some quick decisions that we may or may not have the correct answers too. That Inner-voice is your silent partner that talks too much. Let's look at some examples, as soon as I graduate from the academy, I will be the best Officer/Deputy in the country. This is my dream since I was very small and I know exactly what I want, or do I? Let's roll up our sleeves and take a look at some issues.  Take my required break or like all the others in the squad, take a little extra. Write the report exactly to the facts or add some additional adjectives in the sentences. I'm not blind, I can see the Officers/Deputies that eat for free and go places, "on the house", but not me. So during this use of force, we became so pissed, but keep it professional or look around and "you know". Yes, I'm in a relationship but you don't understand my situation, so having friends isn't bad! right? I can control my drinking, it's not like I'm going to become acholic. Speed limit! what sign, that for someone else. and the list goes on. It's like going to work and just not helping the team because, you know, they can handle it. To be, or not to be. which one are you?